450 Architects, inc.
9 Pier, Suite 105
The Embarcadero
San Francisco
California 94111
415.546.0450
[email protected]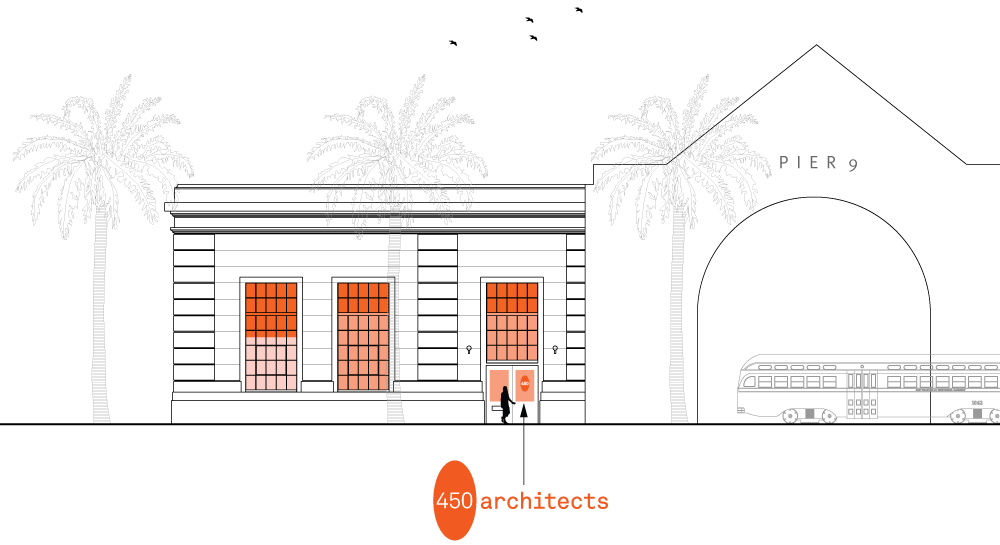 Careers
POSITION OFFERED: Architectural Intern
LOCATION: San Francisco, California
JOB DUTIES: Intern to support the firm's Principal and selected Project Managers in architectural design of new buildings, remodels, and special consulting and design assignments. Prepare designs for building exteriors and interiors. Apply knowledge of various architectural practices, interior design skills, site planning and landscape architectural principles, urban design principles, knowledge of building materials, and other physical sciences to complete scale drawings, physical models, 3D computer models, 3D renderings, and 2D plans. Prepare project designs and plans using AutoCAD and REVIT, Rhino 3D modeling and rendering software, Sketchup, and Photoshop. Prepare physical models using balsa wood, cardboard, chipboard, and 3D printing. Conduct field investigations and measurements under supervision of Principal or Project Managers. Limited travel to conduct on-site observation of construction work.
REQUIREMENTS: Must be currently enrolled in third year or later of a Bachelor of Architecture or equivalent program, including academic studies in sustainable development and ecological design. Background (experience, training or college studies) must include proficiency in Adobe Suite (Photoshop, Illustrator, InDesign), Autodesk AutoCAD and REVIT, Rhino 3D, and MS Office (Word, Excel, PowerPoint).
If interested, please email a Zip folder (less than 10 MB) with a pdf of your cover letter, resume, and portfolio to [email protected] addressed to Richard Parker. The subject line should only include: Summer Internship – YOUR NAME.   No cloud links, hard copies or phone calls, please.