David Bushnell and Richard Parker met while studying for their Bachelor of Architecture degrees at Cornell University, and they have remained close friends ever since. Their post-college career of collaboration was born out of a shared vision that architecture can make the world a better place.
They committed to an architecture practice of integrity, one that combined honest materials with harmonious modern design, honoring the roots of each site to create warm, inviting spaces. It is within this balanced philosophy that their ecologically intelligent architecture firm was born.
Since its inception, 450 Architects has defied limits, forging an innovative practice of ecologically mindful architecture. Before the term "sustainability" became mainstream, 450 Architects promoted the benefits of earth-preserving practices through advocacy and action.
While invested in creating the best possible environments, as architects we are not interested in imposing our own perspective onto our projects. Rather, we work with an ethos of partnership and equanimity to help bring the best possible version of the client's vision to fruition.
450 Architects' approach is collaborative and hands-on, balancing conceptual innovation with thoughtful craftsmanship to shape soulful spaces and structures. Our expertise translates perfectly to a diverse variety of assignments, both large and small scale: residential, commercial, renewable, educational, and public open space. While we have a passionate interest in creating beautiful private dwellings, we are particularly driven toward civic work, with a deeply engaged consideration of how a building can impact a wider public and accommodate people in a nourishing, uplifting, and lasting way.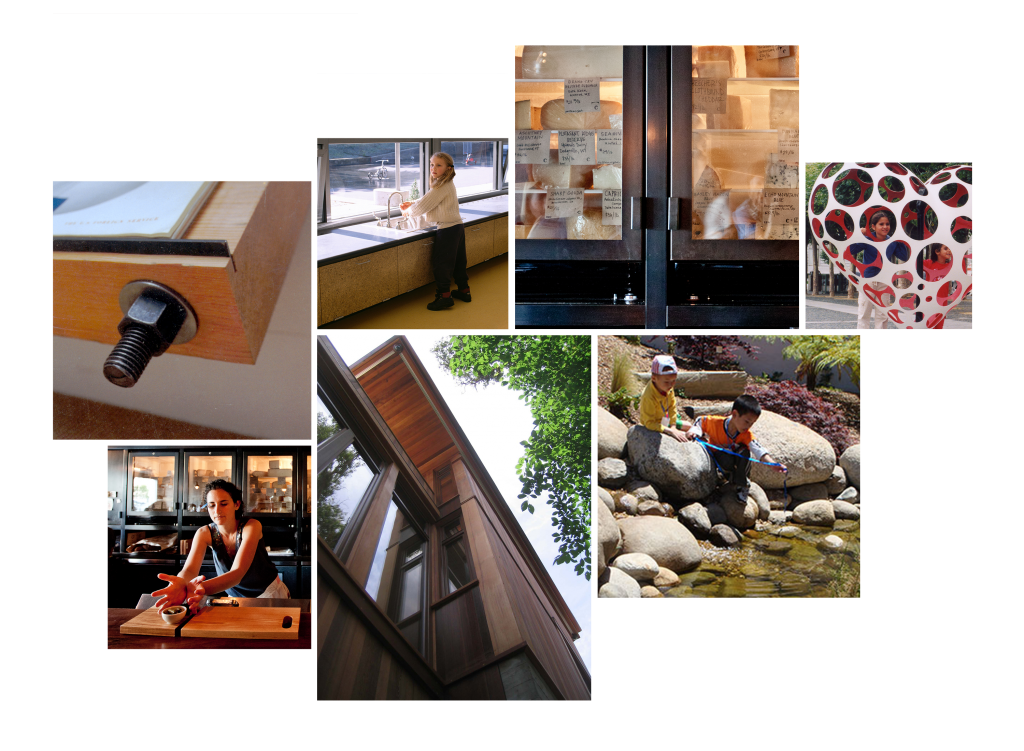 "We believe that architecture has a dual presence. A building is measured by materials, methods of construction and engineering. Architecture is measured in the context of the community it serves and is judged by the spaces it creates.
It should be a source of inspiration, comfort and enjoyment for all."
David A. Bushnell, AIA, LEED AP
Principal, 450 Architects
"I'm proud of the diverse architectural practice we've developed. Each project we undertake offers us a unique opportunity for creative solutions as a response to our clients' requirements, goals and vision."
Richard Lee Parker, AIA, LEED AP
Principal, 450 Architects