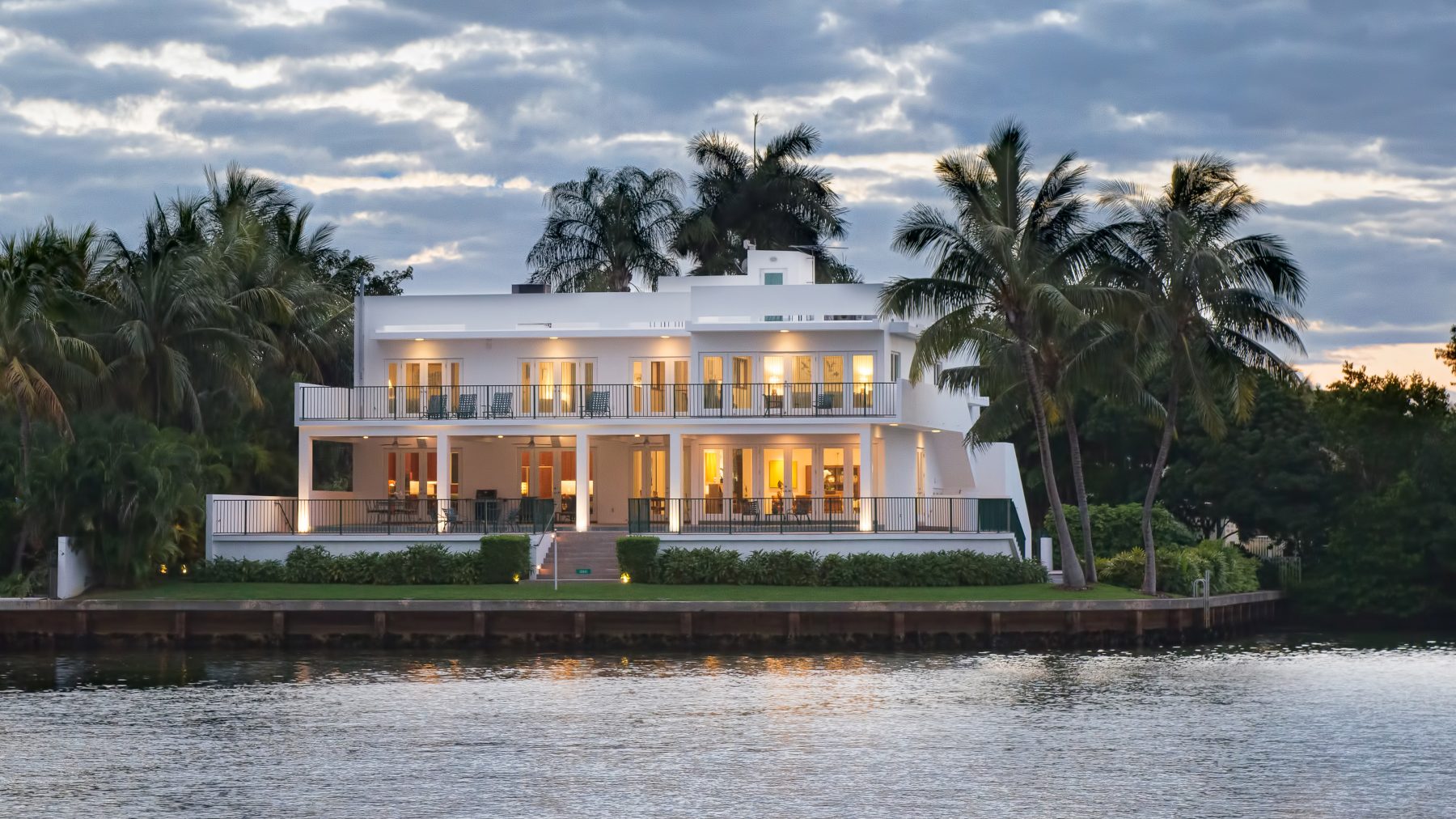 Coral Gables Residence
This modern residence, serving as the retirement home for an active Florida couple, is ideal for hosting family, displaying the clients' artwork, and entertaining as many as 100 guests at a time. Situated on a deep-water canal leading to Florida's Biscayne Bay, extensive French doors and a large terrace expose the house to stunning waterfront views and natural breezes. The concrete structure is designed to withstand the force of hurricanes. Environmentally conscious design keeps the house comfortable, minimizing the need for air-conditioning and allowing the clients to open up the house and enjoy the waterfront and subtropical climate.
Highlights
In a region whose codes require many protections against nature unique to the State of Florida, 450 architects met early in the process with planning officials and neighbors to develop the project. We created study models to ensure that the planners understood our vision and their interpretation of local codes. This helped the project work its way smoothly through the permitting processes.
Project Highlights:
Extensive outdoor spaces oriented toward the water
Deep overhangs allow for casual outdoor entertaining
Open interior spaces with white walls for displaying clients' art
The massing, fenestration, and vertical walls provide privacy from the street and protection from the hot western sun
Concrete structure made to withstand hurricane-force winds.
House is raised above the floodplain and detailed with hurricane-resistant glass
The stair tower, which connects the three wings of the house, also serves as the house's "lungs," rising above the roof to exhaust hot air and draw in cool breezes through natural convection
Water sensors on the roof automatically shut the ventilation windows in the stairwell when it rains
Location
Coral Gables, FL