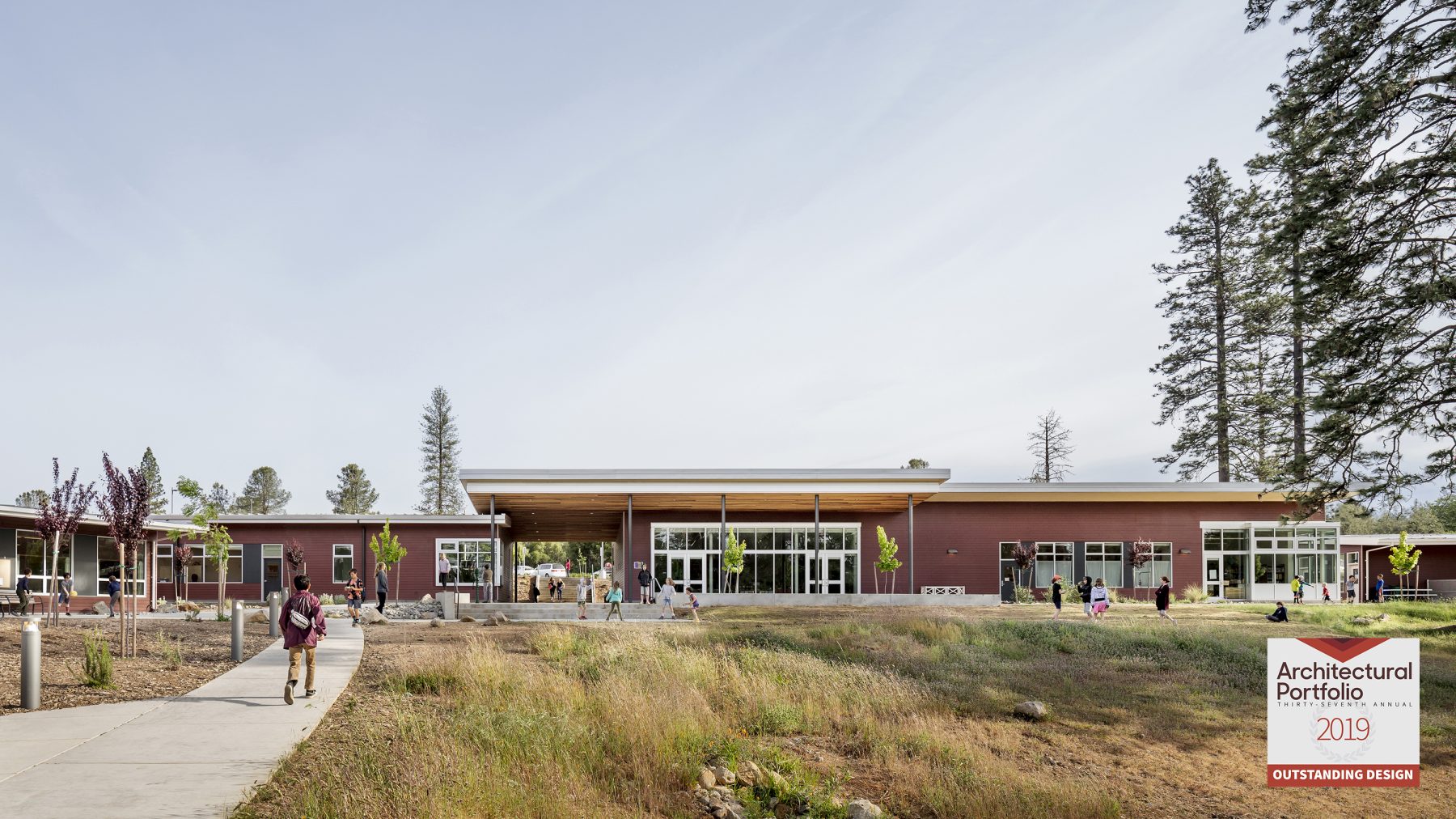 Yuba River Charter School
450 architects worked with the Yuba River Charter School (YRCS) to find a permanent home for their school, which had moved from temporary lease to temporary lease since their opening in 1994. YRCS is widely recognized as the pioneering model for public Waldorf schools in the United States, and aligned the Waldorf curriculum to California state standards in 2002. YRCS provides a Waldorf methods curriculum to K-8 students using a child development model that nurtures the head, heart, and hands of each individual. Central to the Waldorf curriculum is a reverence and celebration of nature, and an attunement of children with the processes by which food comes to the table.
450 architects worked with the school community to review alternative sites for a new school campus, develop the building program, and create a design that achieves the community's visions and goals. The new campus is set within a beautiful, quiet, natural habitat of towering ponderosa pines and cedars in Nevada County. The school embraces the bowl-shaped contours of the site with the kindergarten on one end, administration and commons building in the middle, and classrooms along the western flank – creating a campus that holds the natural landscape and a prominent cedar tree in its heart. As a public school, strict adherence to accessibility codes was required, resulting in a design where classrooms step gradually down the slope and are connected along a planted, sloped walk. At the base of the hill lie the future gardens and sports facilities.
Video Credit: PMG Construction Management, Drone Pilot Rami Wahhab
Highlights
New school campus with k-8 classroom buildings, and administration/commons building that includes assembly room and library
Remediation of a brownfield site at the campus entry
Planted bioswales to manage all on-site surface run-off
Solar panels on classroom buildings
Awards & Press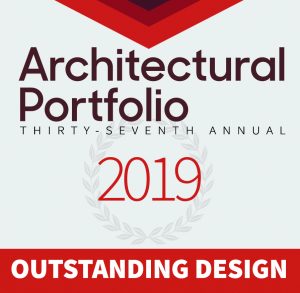 American School and University 2019 Architectural Portfolio – Outstanding Design Selection

Size
22,575 sq ft, 15.98 acres
Location
Grass Valley, CA
Client
Yuba River Charter School