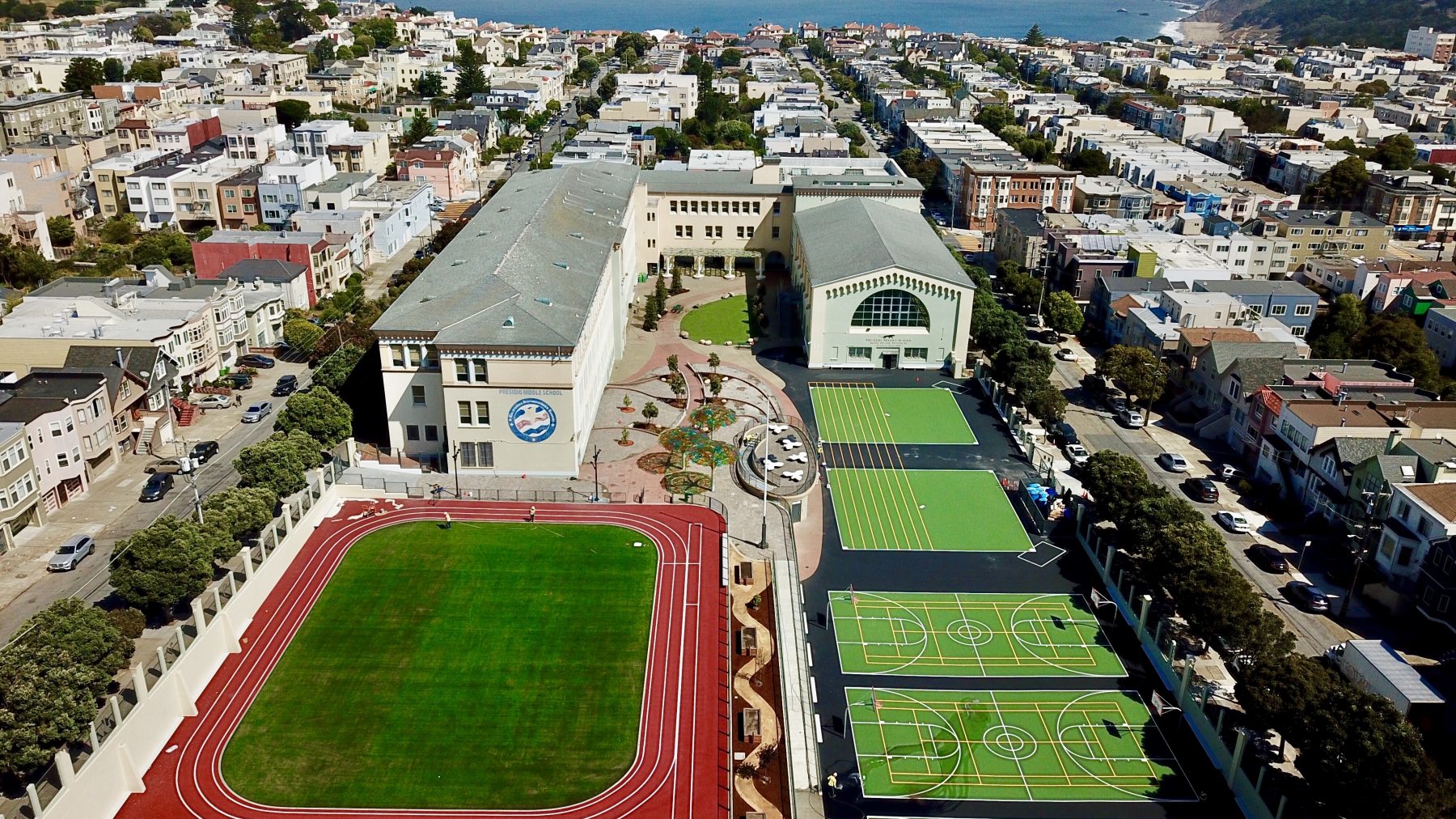 Presidio Middle School's Best Schoolyard in the Universe
This unique, privately funded schoolyard is the product of a collaborative design process.  Imagined by students, their vision nurtured by local artists, this project was brought to life by converting 84,000 sf of city block asphalt to a campus that provides a variety of outdoor spaces to encourage play and innovation.
The courtyard hosts a new steel trellis with colorful polycarbonate "leaves" for shade and a synthetic turf lawn for lunchtime relaxation; the lower yard is fully abated and provides sports courts and a bike storage building that is integrated into terraced seating leading to the upper yard.  The upper terrace is enhanced with custom shade trees made of steel and colorful polycarbonate disks and permeable pavers; new play equipment includes a climbing tree and pullup structure adjacent to a new track and synthetic turf field.  Trees and planting have been added throughout along with raised beds for outdoor gardening opportunity.
Artist – Scientific Art Studio
Landscape Architect – Dillingham Associates
Funder's Representative – Van Acker Construction
Contractor – Suarez & Munoz Construction
Highlights
Removal/abatement of asphalt
New drainage
Custom shade canopy trees
Bike storage building
Trellis
Terrace seating
Climbing Tree
Pullup structure
Track + Field
Raised planters
Panther mascot sculpture in cast bronze
Location
San Francicso, CA
Client
San Francisco Unified School District