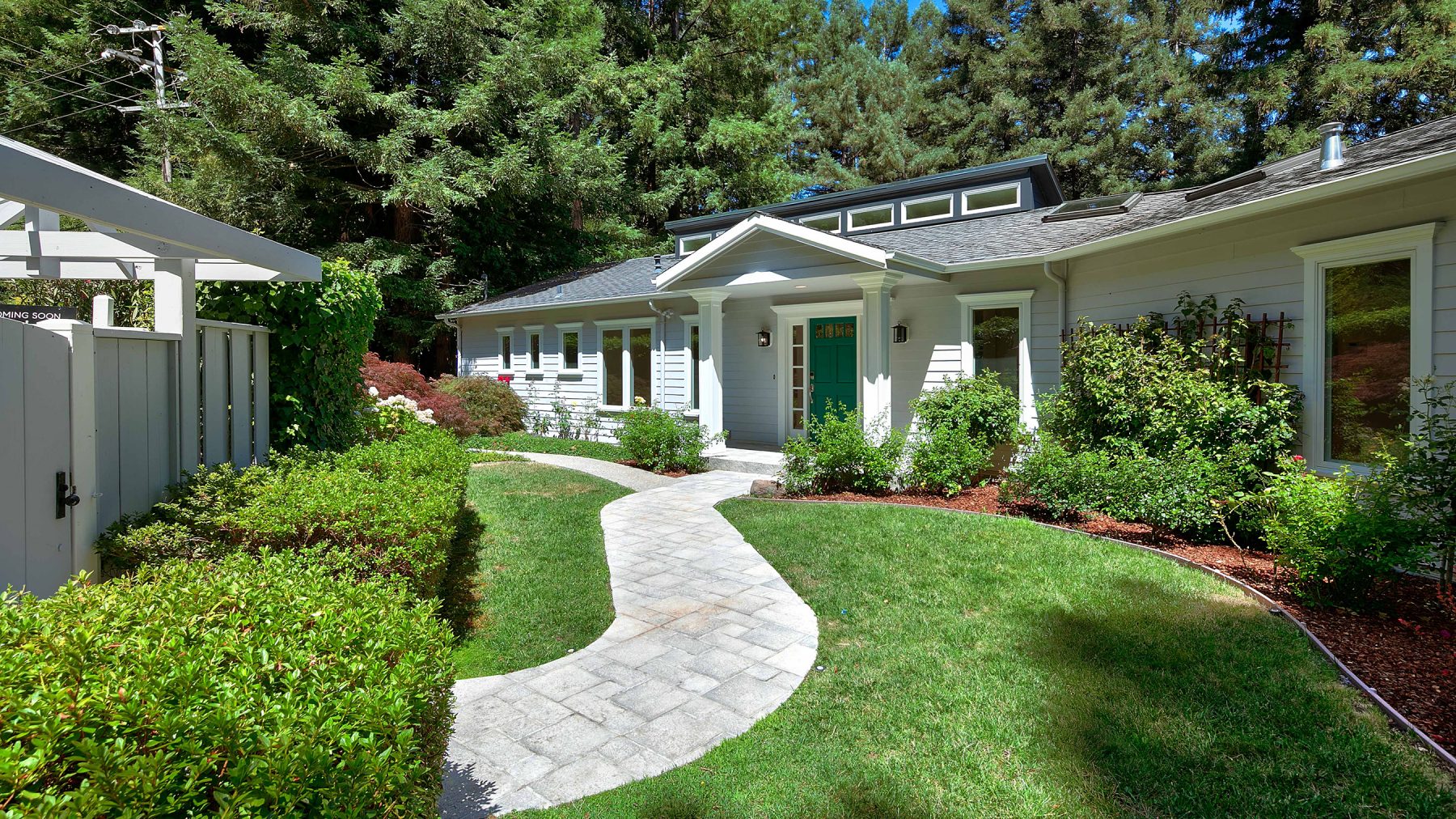 Kentfield Residence
The remodel of this existing home aimed to create a great room for entertaining or sitting by the fire with expansive views of the surrounding redwoods.  By simplifying the roofline and opening up the interior rooms, 450 was able to help the client create a more modern living arrangement for their countryside house.  The refined interior detailing tied the new and existing spaces together in a thoughtful and seamless manner.
450 Architects worked closely with the landscape, structural and civil consultants so as not to disturb the surrounding hillside and trees for the new cantilevered garage structure.  In addition, new redwoods and other native species were planted in order to help with privacy from the neighbors.  Approvals were not only obtained from Kentwoodlands and Marin County planners by also the local fire department staff to deliver this project within a Wildlife Urban Interface area (WUI) and future-proof against wildfires.
Considerate design moves were made to maximize the client's budget and value for the property, but also enhance the longevity of this existing structure surrounded by nature.
Location
Kent Woodlands, CA