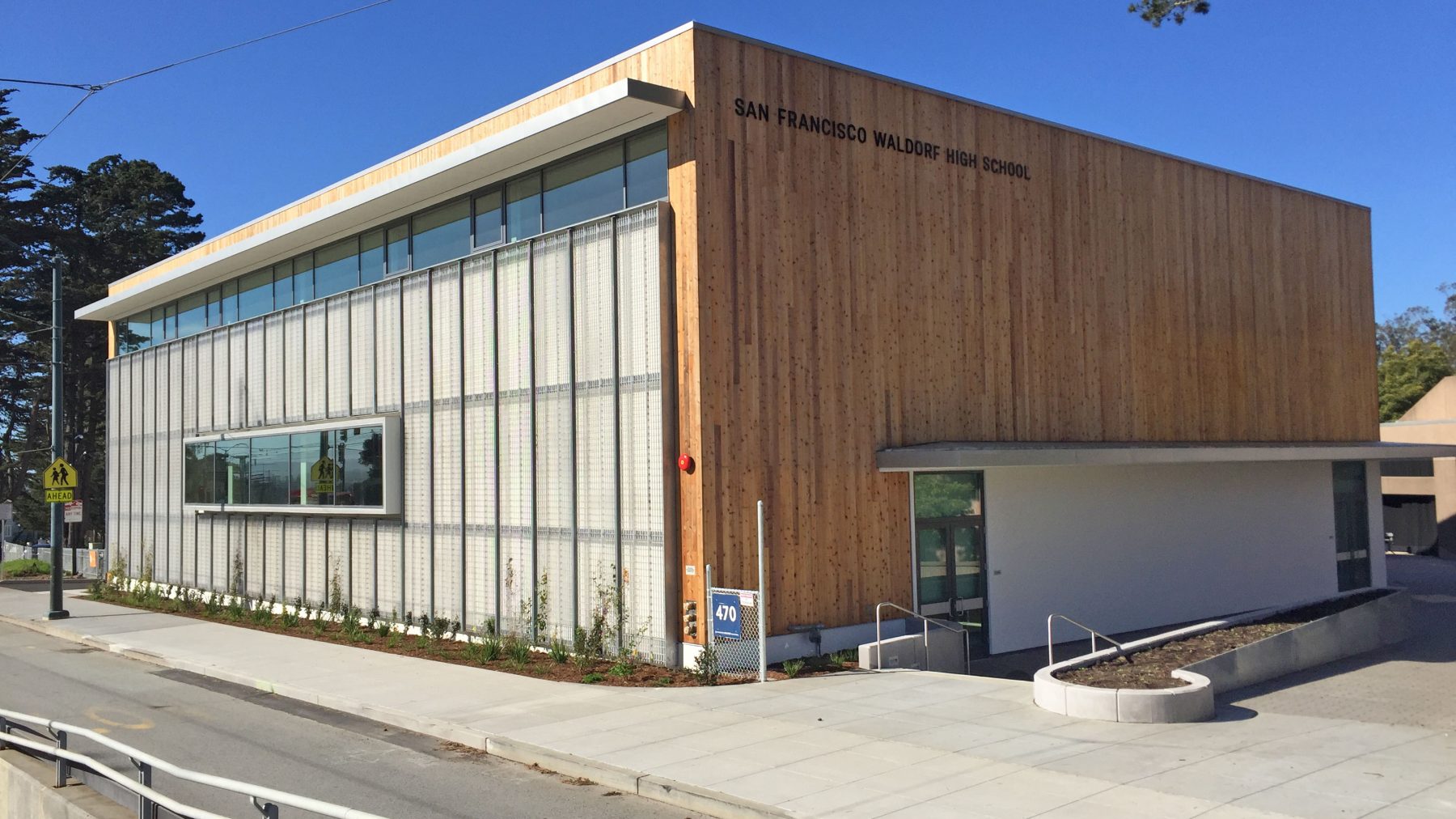 San Francisco Waldorf School – Bushnell Center for Athletics and Community
The first phase of the High School campus involved the adaptive reuse of an existing concrete telephone call center into a LEED Gold Certified campus, and included the infrastructure for the addition of a new gymnasium, theater and additional classrooms.
Currently under construction, the second phase of the project is designed to provide additional program space and a new identity for the campus. Drawing from the textural quality of the wood batten formed poured in place concrete walls and wooden windows of the original building, the gym is conceived as a simple steel structure clad in wood battens reinterpreting the texture of the existing building as a light-weight structure. The street façade is a living wall. The roof-integrated solar collectors will provide all of the electrical requirements for the campus and direct rain water to a cistern to support the surrounding gardens. This project is designed as a net-zero energy building and to meet LEED Platinum certification standards.
Location
San Francisco, CA
Client
San Francisco Waldorf High School